Buriti oil is distinguished by its bright orange color, which indicates an abundance of β-carotene, even five times more than carrots. The oil stimulates the development of the natural pigment melanin and maintains a bronze skin throughout the year.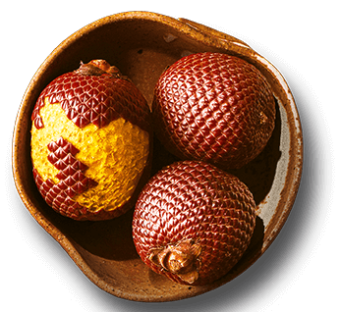 DISCOVER THE POWER OF THE DRAGON'S BLOOD
Drvna smola biljke The dragon's blood regenerates the skin so intensely to the extent it can stop the bleeding of the open wound, forming a natural protective layer of scab that keeps the wound from further injuries – you'll never use a patch again.